World Psychiatry Meets in Asia in Bangkok, Thailand, 3-6 August 2022! 
Together with our valued member society, the Psychiatric Association of Thailand, and supported by the Royal College of Psychiatrists in Thailand & Department of Mental Health, Thailand, WPA looks forward to welcoming you to the 22nd WPA World Congress of Psychiatry in Bangkok, Thailand, 3-6 August 2022.
Psychiatry and mental health are witnessing rapid changes, especially with the current pandemic that is placing a big impact on health care systems around the globe. Today, treatment and recovery of mental disorders go hand in hand with promotion and prevention, and there is an increased interest in rehabilitation and psycho-social interventions.
I am pleased that WPA is organizing its 22nd World Congress in Bangkok, Thailand, with the theme Psychiatry 2022: The need for empathy and action. We will examine and discuss all the crucial issues in psychiatry and mental health and are setting up an exciting scientific program with numerous sessions and lectures that convoy our present scientific and technological revolution. Delegates will certainly profit from up-to-date research data, the best lectures from experts in all fields of mental health, high-quality scientific content, interaction between mental health & other health & social care professionals, patients and carers, and relevant peer-to-peer networking.
Furthermore, whether your contribution is in the field of psychopathology, biologic psychiatry, pharmacotherapy, psychiatric training, psychotherapy, social psychiatry, rehabilitation, prevention, or services organization, it will surely be an opportunity to share our knowledge.
We are particularly excited to be hosting such a significant event in Asia.  The diversity of the region encourages diversity in the program, with opportunities to explore how we work in scarce resources versus high-income settings, and how we can share best practices across settings of all kinds across the world.  We will review the 2017-2020 Action Plan and delve into its themes of collaboration, reaching those living with adversity, and the rich and varying ways in which the role of a psychiatrist can be legitimately expressed.  We will investigate how the time-honored approaches and the newest techniques in psychiatry – including those in psychotherapies, neuromodulation, pharmacology, digital technologies, and social therapies – can be used practically to support people affected by mental ill-health, their families and friends, and community groups. These groups will join researchers and mental health professionals to consider advocacy, planning, and policymaking across sectors to promote the advancement of psychiatry and mental health in all countries.
Bangkok is considered among one of the most beautiful cities in Asia. In addition to attending a high-quality scientific deliberation, you will have the chance to enjoy this beautiful part of the world which has been consistent, over the last several years, coming as one of the most favourable travel destinations for its amazing historical patrimony, culture, natural wonders, and the warm-welcoming Colombian, Latin, Central & South American people.
Join colleagues and thought leaders from across the globe for learning, sharing, and networking.
Needless to say, in our Congress, you will find a memorable reception, informed scientific discussions, great networking prospects, and enjoyable cultural and gastronomical events from our Thai hosts.
We look forward to seeing you in Bangkok, Thailand from 3-6 August 2022.
Dr Afzal Javed
President
World Psychiatric Association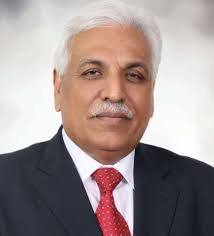 Dr Afzal Javed
President World Psychiatric Association
Dr Afzal Javed
President World Psychiatric Association