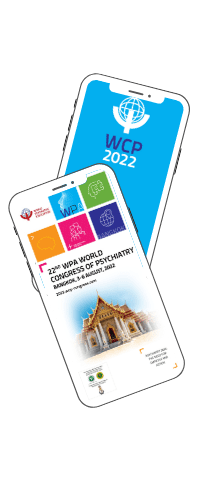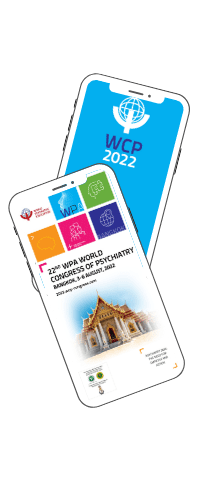 Maximize your congress experience
Search for "WCP 2022" in your app store, press one of the buttons below or scan the QR codes for a direct link, and download the Official WCP 2022 App.
Once you've installed the app, you'll go directly to the home screen. Put your unique ID credentials to start your Congress journey.
App features include:
E-Poster Viewing
Customizable personal schedule
Save sessions, create notes and add to your favorites
Access speakers & session information
Review industry supporters & exhibitors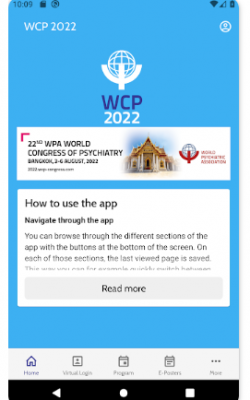 Explore the instructions on the Home Page to learn how to navigate the WCP 2022 Congress app with ease.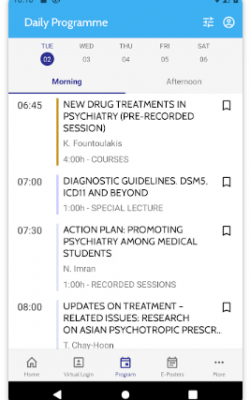 Access the WCP 2022 Program to see all sessions and plan your schedule for the day.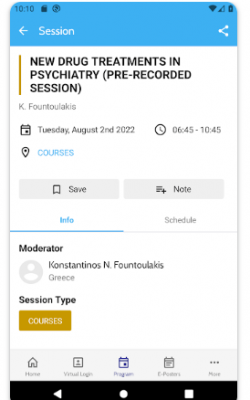 Log in with your registration ID and access the live sessions directly from the Congress app. Save a session & add notes.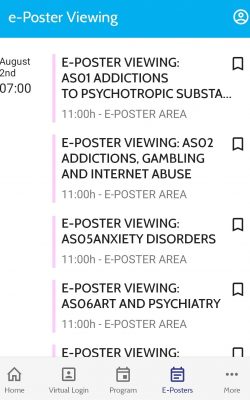 Browse through hundreds of abstracts containing the latest research findings in the field of psychiatry and mental health.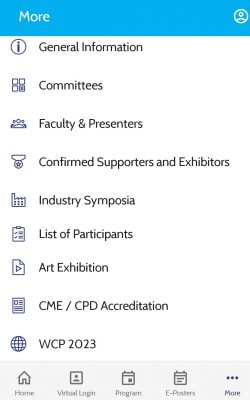 Discover the Faculty & Presenters, Venue Information, Industry Symposia, List of Participants, Exhibitors & Supporters, plus more.