Psychiatry Hospital Visits in Bangkok
Three local hospitals of the Department of Mental Health are hosting visits to their facilities with varying schedules and timings for WCP 2022 participants.
Please see the details below and do not miss your chance to register for this unique experience.
Registration:
Registration is free but it is mandatory.
Registration for the visits is made via the online registration form. If you have already registered and wish to add a hospital visit, please contact reg_wcp22@kenes.com
Each hospital visit will be limited to 20 or 30 places and will be filled on a first-come, first-served basis.
Transportation from the Congress venue to the hospitals and back will be provided.
Please bring your ticket printed with your registration badge to the meeting point.
Note: To ensure the safety of everyone, the hospitals will require rapid tests before leaving. They will provide the tests, and distribute them to participants either at the DMH booth or right before leaving for the hospital.
Topic: Rehabilitation and Recovery Competency
Date: Thursday, 4 August
Participants: Limited to 30 participants
Time: Transportation leaves the congress venue at 13:00
Duration of visit: 14:00-16:00
Details:
Alternative Psychiatry Center with Thai Traditional Medicine
Rehabilitation Center.
OPD and ER Service
Srithanya Hospital one of the largest psychiatric hospitals in Thailand with a capacity of 750 beds on a 160 acres' land in Nonthaburi. Established in 1941 by Dr Luang Wichian Pathayakom, Srithanya has been operating on the vision of being the country's premier centre for psychiatric rehabilitation, in addition to standard psychiatric services offered for complex mental health conditions. Hence, Srithanya provides care for our patients from their arrival to a successful return to the community.
Using the Recovery Model, patients are provided with individualised academic, social, vocational rehabilitation by experienced multidisciplinary teams.
We continue to strive to be the excellence centre in Asia for research and development for psychiatric rehabilitation
Address: 47 Moo.4 Talad Khwan Sub District, Muang Nonthaburi District, Nonthaburi Province 11000
Website: https://www.srithanya.go.th/index.php/th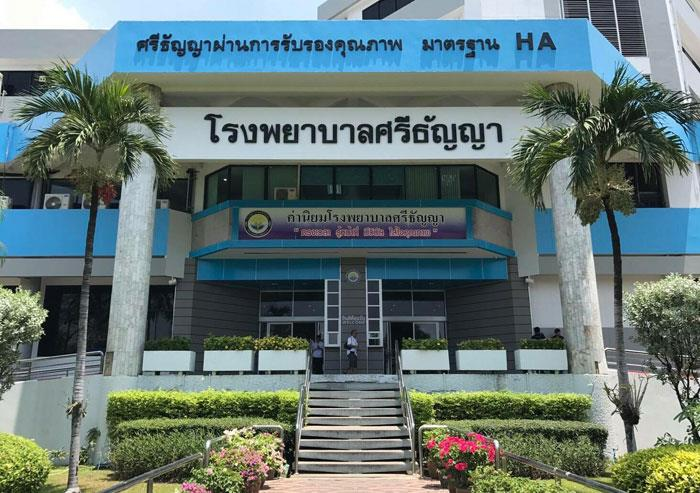 Yuwaprasart Waithayopathum Child and Adolescent Psychiatric Hospital
Topic: Caring for autism patients across lifespan
Date: Friday, 5 August
Participants: Limited to 30 participants
Time: Transportation leaves the congress venue at 09:00
Duration of visit: 10:00-12:00
Details:
Understand "autism", classify the severity of symptoms and tailor the program to meet the needs of each age group.
Exchange of knowledge about the vocational skills training process, the Autistic Person Employment Project and examples of success.
The process of creating a group to promote development and behavior modification for young children with the participation of parents.
Various rehabilitation processes such as training rooms, occupational therapy, fitness room indoor pool.
Career-Based Skills Training Program Focus on practicing skills that are useful for life
Yuwaprasart Waithayopathum, Child and Adolescent Psychiatric Hospital under the Patronage of H.R.H. Princess Galyani Vadhana, is a 150-bed hospital. It is the first Child and Adolescent Psychiatric hospital in Thailand, established in 1976. We are proficient in caring of autism patients across lifespan. We designed specific intervention programs for each age-group suited to the level of severity to improve their quality of life. For supporting school age ASD patient to study and to maintain them in educational system, we conduct the social skill and academic skill training programs by psychiatric nurses and special education teachers. We
also collaborate with school to look after our patients. In 2019, there are 110 schools in Samutprakarn that are part of our program and accept our patients. This program has recently been awarded the National award for "Best practice of school mental health network".
We are also providing occupational and social skill training model for employment of autism who are over 18 and completed secondary school. We also focused on the struggles of children with Attention-Deficit / Hyperactivity Disorder (ADHD), Intellectual Disability (ID), Specific Learning Disability (SLD). Additionally, we also offer in-patients services for child and adolescent psychiatry disorder under 15 for all psychiatric conditions.
With our excellent and highly experienced child and adolescent psychiatrists and multidisciplinary teams, our established knowledge-based treatments, innovations and research, we aim to expand this practice model across Thailand.

Address: 61 Sukhumvit Road, Pak Nam, Muang, Samutprakarn 10270 ( https://goo.gl/maps/wmf53sLgdmdXiMSa9 )
Website: http://ycap.go.th/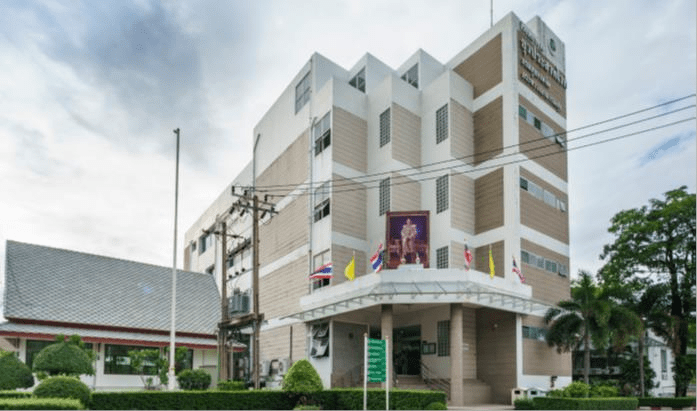 Somdet Chaopraya Institute of Psychiatry
Topic: Cognitive Neuroscience
Date: Friday, 5 August
Participants: Limited to 20 participants
Time: Transportation leaves the congress venue at 10:00
Duration of visit: 11:00-16:00
Details:
Research in neuropsychiatry areas
Career-Based Skills Training Program Focus on practicing skills that are useful for life
Among the significant social reforms during the reign of King Chulalongkorn, this was the first psychiatric hospital to be established, marking the beginning of modern mental health care in Thailand. From a lunatic asylum on the bank of Chaopraya River in 1889 to a modern Psychiatric Hospital besides the canal, today Somdet Chaopraya Institute of Psychiatry is the most advance training centre for physicians, nurses, psychologists and other mental health professionals in Thailand.
Hidden in the lush surrounding of centuries-old trees, this 500 beds hospital offers, among other, out-patients, in-patients, emergency, intensive-care, rehabilitation, addiction, ECT, TMS units, as well as featuring the Thai mental health history museum, showcasing the progress in mental health care over 130 years.
Address: 112 Somdet Chao Phraya Rd, Khlong San, Bangkok 10600
Website: www.somdet.go.th